---
AMIC CONFERENCE REGISTRATION NOW OPEN!
Prospective delegates to AMIC's prestigious 2014 conference in Bangkok, Thailand (9th-12th July) can now register on-line through the AMIC web-site.

The conference, to be held in partnership with the Faculty of Communication Arts at Chulalongkorn University, has the theme Communicating in an e-Asia: values, technologies and challenges.

Register at www.amic.org.sg

"Please accept this as a personal invitation from the Board and Secretariat of AMIC" said Secretary-General, Martin Hadlow. "We hugely value the intellectual input made to AMIC conferences by our loyal members and other interested friends and we look forward to welcoming a record attendance to Bangkok."

The AMIC conference also offers universities, institutions and business firms unparalleled sponsorship opportunities. Full details of sponsorship packages and information on the great exposure the conference offers are also available on the web-site.
---
---
HOTEL NAMED FOR AMIC 2014 ANNUAL CONFERENCE

Preparations for AMIC's 2014 conference in Bangkok (9th-12th July) are moving forward rapidly following the naming of the Chaophya Park Hotel as the venue for the prestigious annual event.

The Chaophya Park Hotel is located in Ratchadapisek, close to major shopping complexes and entertainment centres. It boasts a range of restaurants, conference rooms and a major ballroom. The hotel is easily accessible through the newly opened subway system, which is also linked with Bangkok's Sky Train. The nearest MRT station, Rachdapisek, is only a 5-minute walk from the hotel. The city's two major airports are also readily reachable by taxi or train. http://www.chaophyapark.com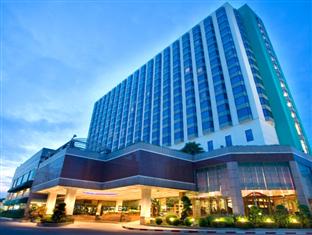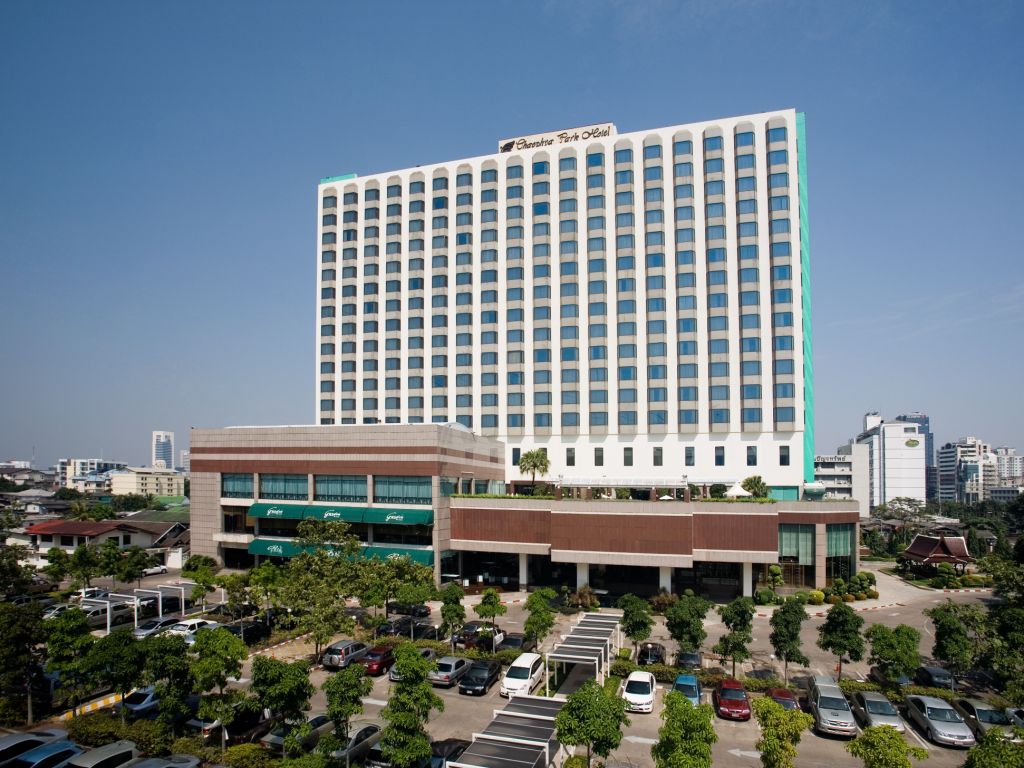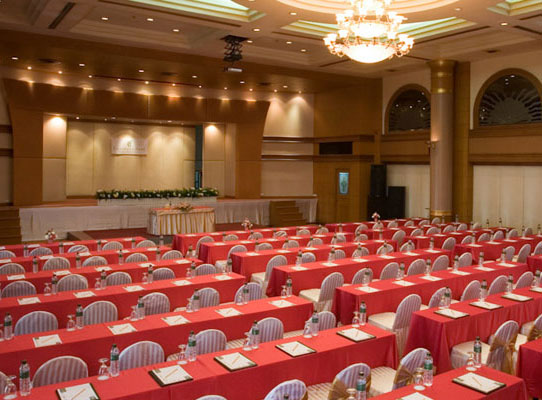 Hotel room bookings at the special AMIC conference rate will be open shortly and an exclusive AMIC conference accommodation booking code will soon be made available.

In addition to the Chaophya Park Hotel, several other budget hotels close to the main venue will also be available for AMIC conference attendees. Details of these hotels will also be provided shortly.

AMIC Secretary-General, Martin Hadlow, thanked the conference hosts, Chulalongkorn University, for choosing such an excellent venue for the AMIC 2014 event. He also called on prospective delegates considering attending AMIC 2014 to get their abstracts to the AMIC Secretariat as soon as possible. "The clock is ticking" he said, "and we look forward to receiving a flood of abstracts and paper proposals before the 4th April deadline."

This year's conference theme is Communicating in an e-Asia: values, technologies and challenges. The Call for Papers is available at www.amic.org.sg.
---
---
BANGKOK DIARY
"A great city for the conference" is the view of AMIC's experienced conference planning team, Ivy Alcantara and Sangeetha Madasamy, after a preparatory visit to Bangkok.

Ivy and Sangeetha spent several days in Thailand earlier this month to speak with the AMIC 2014 conference hosts, the Faculty of Communication Arts at Chulalongkorn University, and to make preliminary arrangements on hotel accommodation, logistical and administrative matters.
"Our travel to Bangkok was safe and hassle-free!" they said. "The streets are safe for people if they visit populated areas and avoid places where there might be protests."

Apart from enjoying the traditional Thai hospitality offered by the local hosts, Sangeetha and Ivy managed to sneak a peek at popular tourist attractions in Sukhumvit, Khao San Rd, and Hwai Khwang. "We even saw the beautiful temples of Wat Arun and Wat Pho" said Sangeetha "and we highly recommend a visit to these sites for AMIC 2014 conference delegates".

AMIC 2014 is shaping up as another outstanding annual event. The conference agenda already includes a highlight AMIC-FES Distinguished Forum on the current state of both 'heritage' and social media in ASEAN countries, and a UNESCO Emeritus Dialogue session on gender and media in Asia.

The conference 'call for papers' is still open at www.amic.org.sg.
---
---
TO RUSSIA…
The impact of social media on social movements, especially with regards to resource mobilization, collective action frames, construction of collective identities and radicalization, is a key theme of a major conference in Russia later this year (18th-19th September, 2014).

Organised by the Laboratory for Internet Studies of the National Research University Higher School of Economics in St. Petersburg, the Social Media and Social Movements conference also includes topics such as social media and political participation, the role of social media in street protests, global social movements, repertoires of online activism, social media and social movement outcomes, the social space of online movements, and methodological developments in research on social media and social movements.

The conference is aimed at the emerging and vibrant interdisciplinary community of scholars interested in digital society, a society where social life is embedded in rapidly developing communication technologies and media. Keynote speakers are expected to be Robert Ackland, Virtual Observatory for the Study of Online Networks, Australian National University, and Maria Petrova, Graduate School of Economics, Barcelona.

The international program committee includes Sandra Gonzales-Bailon, Annenberg School of Communication, University of Pennsylvania, Jennifer Earl, Center for Information Technology and Society, University of Arizona, Peng Hwa Ang, Singapore Internet Research Center, Ivan Klimov, Center for New Media and Society, New Economic School, Moscow, and Benjamin Lind, Department of Sociology, Higher School of Economics, Moscow.

Conference abstracts are due by the 16th August. More information is available on the conference web-site at: http://linisevents.hse.ru
---
---
CHAPTER CHANCES FOR FOI SPECIALISTS
Academics, journalists and media practitioners interested in Freedom of Information (FOI) issues have been invited to submit contributions to a book to be published in the United Kingdom.

Under the title Freedom Fighting or Lazy Journalism? Critical reflections on the Freedom of Information Act, co-editors John Mair and Tom Felle are inviting authors to explore relevant FOI themes from home and abroad. International comparative chapters dealing with the development of FOI in specific countries, or regions, such as the Asia-Pacific, are also welcome.

The preparation of the book coincides with the 10th anniversary of the introduction of FOI legislation in the United Kingdom. Abstracts (before 15th May) should be sent to tomfelle@gmail.com or johnmair100@hotmail.com.
---
---
ON-LINE EDUCATION GETS A BOOST
A new, free-of-charge web-site which aims to bring together a range of educational resources and open courseware is now available to on-line users.

Co-creator of www.OnlineCourses.com, Jasmine Parker, told AMIC that in the new technological age, the education landscape has become as competitive as any other. She said that "as many believe that success in the real world begins in the classroom, my team and I have catalogued and created a database of open courseware from the world's leading universities."

Unlike other platforms, it is claimed that the new web-site allows those interested in the courses to create their own course-list and to track their progress. Ms Parker told AMIC that "our site provides students with access to free, high-quality, college-level classes, across many subjects giving them the opportunity to explore different areas of study to supplement their education."

The creators note that the site is non-commercial and will be updated annually.
---
---