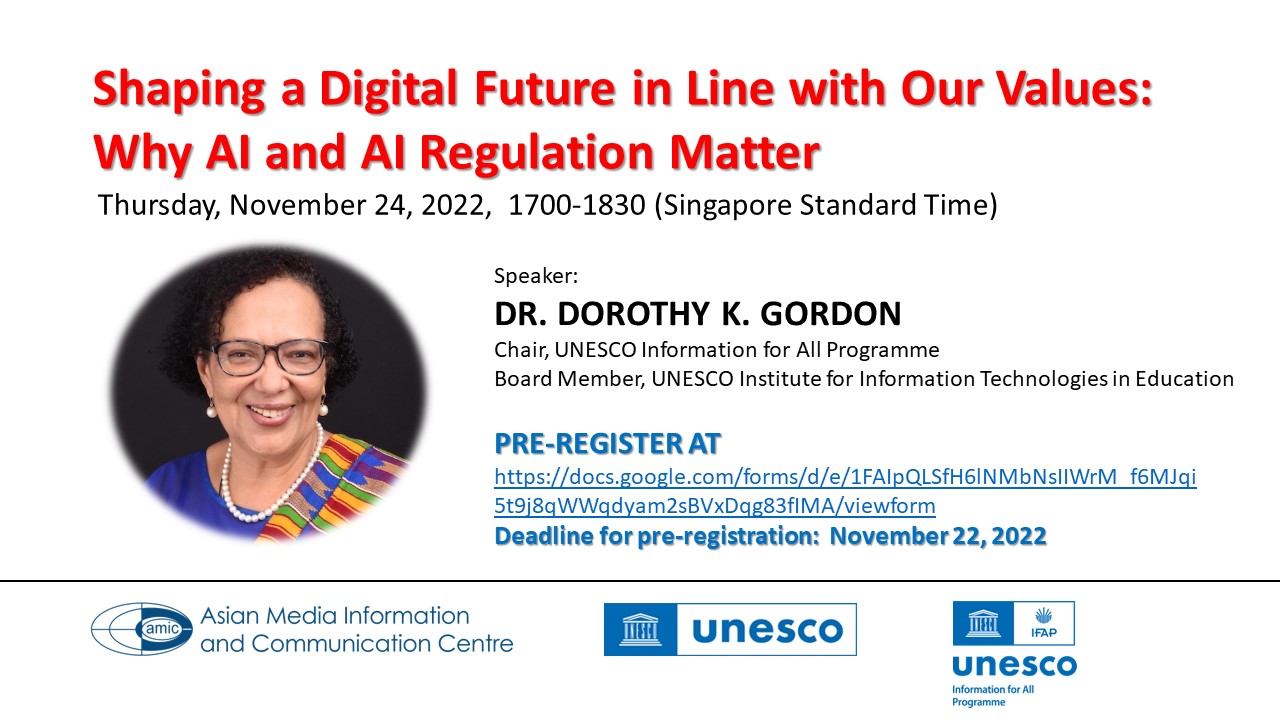 Who is afraid of AI?
There is a perception that digital technologies are changing our societies in ways that are detrimental to the well-being of humanity.  At the same time the positive contribution that these technologies make to our lives and to our goal of achieving the UN Sustainable Development Goals is very real.  
How do we achieve the desired balance in these positive and negative implications of AI?  Will regulation result in an end to innovation?  Who should be in charge of deciding who and what to regulate?  Where do the media fit into this entire debate?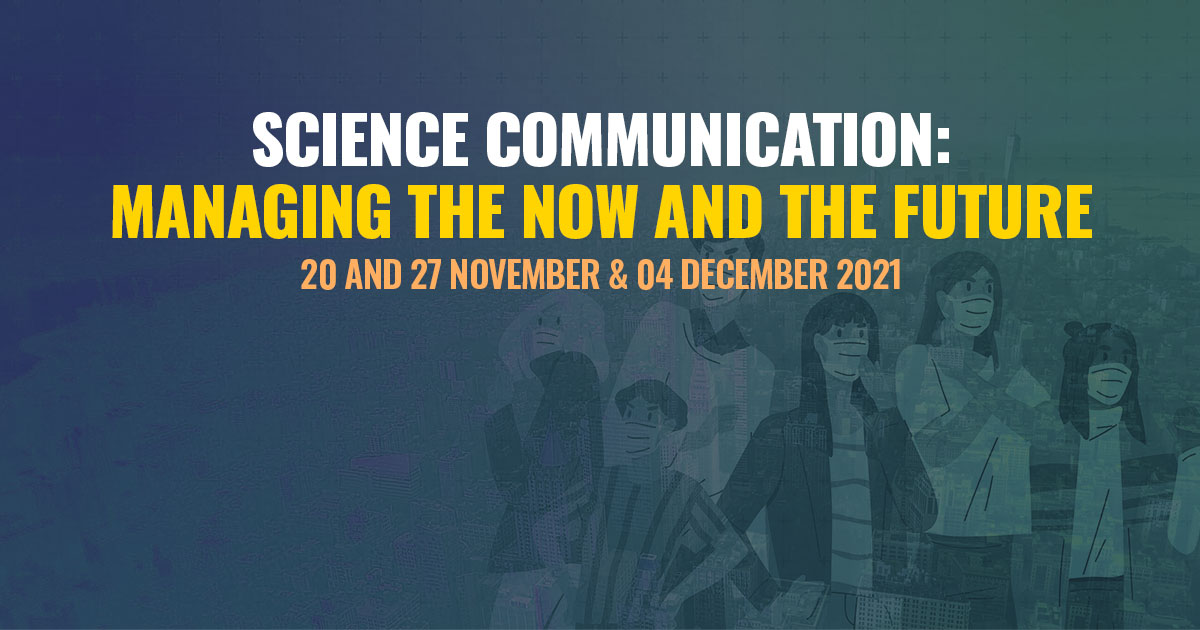 20 AND 27 NOVEMBER & 04 DECEMBER 2021
28th AMIC Annual Conference SCIENCE COMMUNICATION: MANAGING THE NOW AND THE FUTURE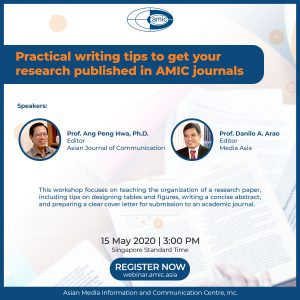 7 JULY 2021 | 4:00 PM SINGAPORE TIME
Practical writing tips to get your research published in AMIC Journals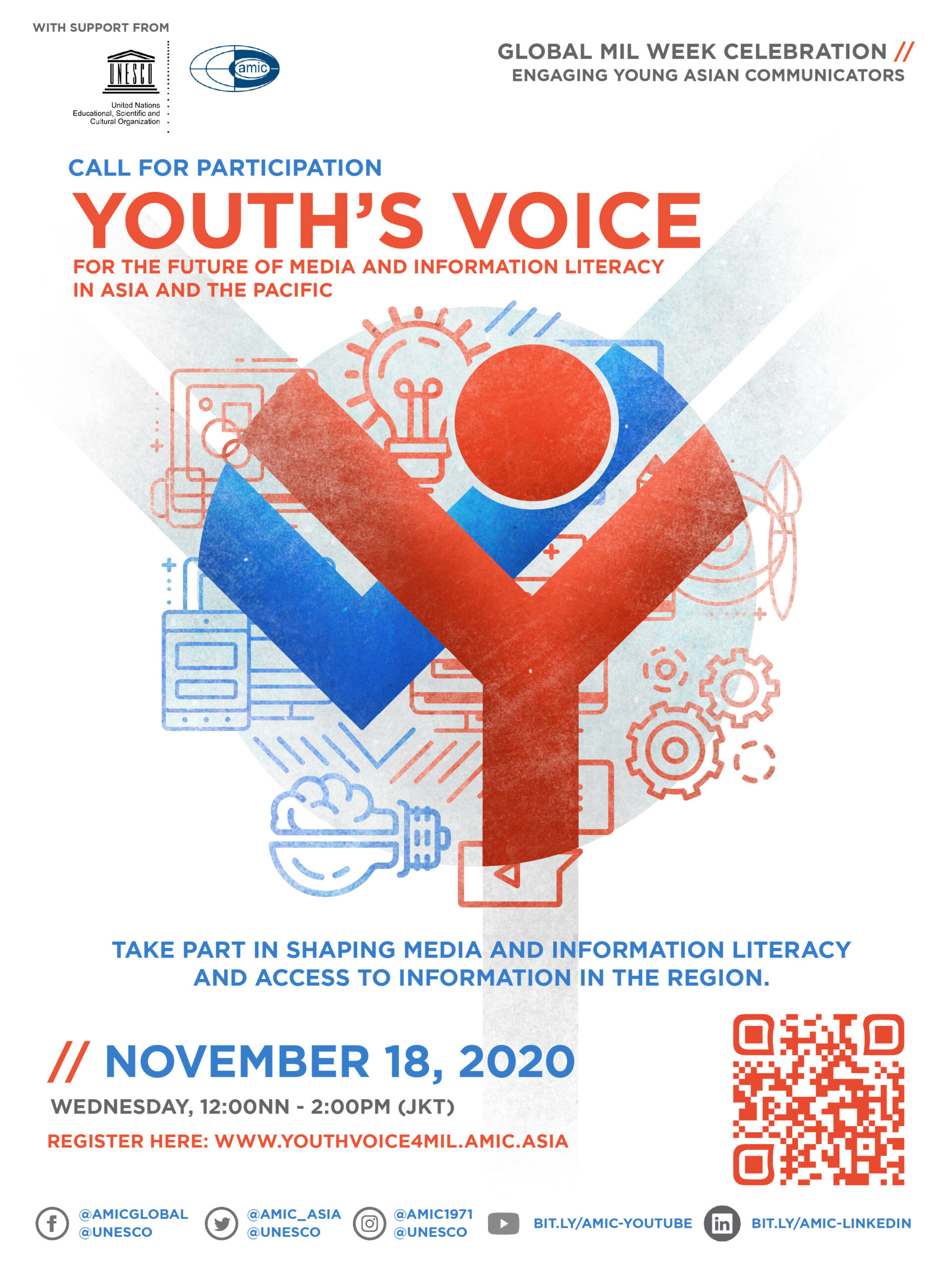 NOVEMBER 18, 2020 JKT TIME
YOUTH'S VOICE FOR THE FUTURE OF MEDIA AND INFORMATION LITERACY IN ASIA AND THE PACIFIC
APRIL 23-25, 2020
KOLKATA MEDIA SUMMIT 2020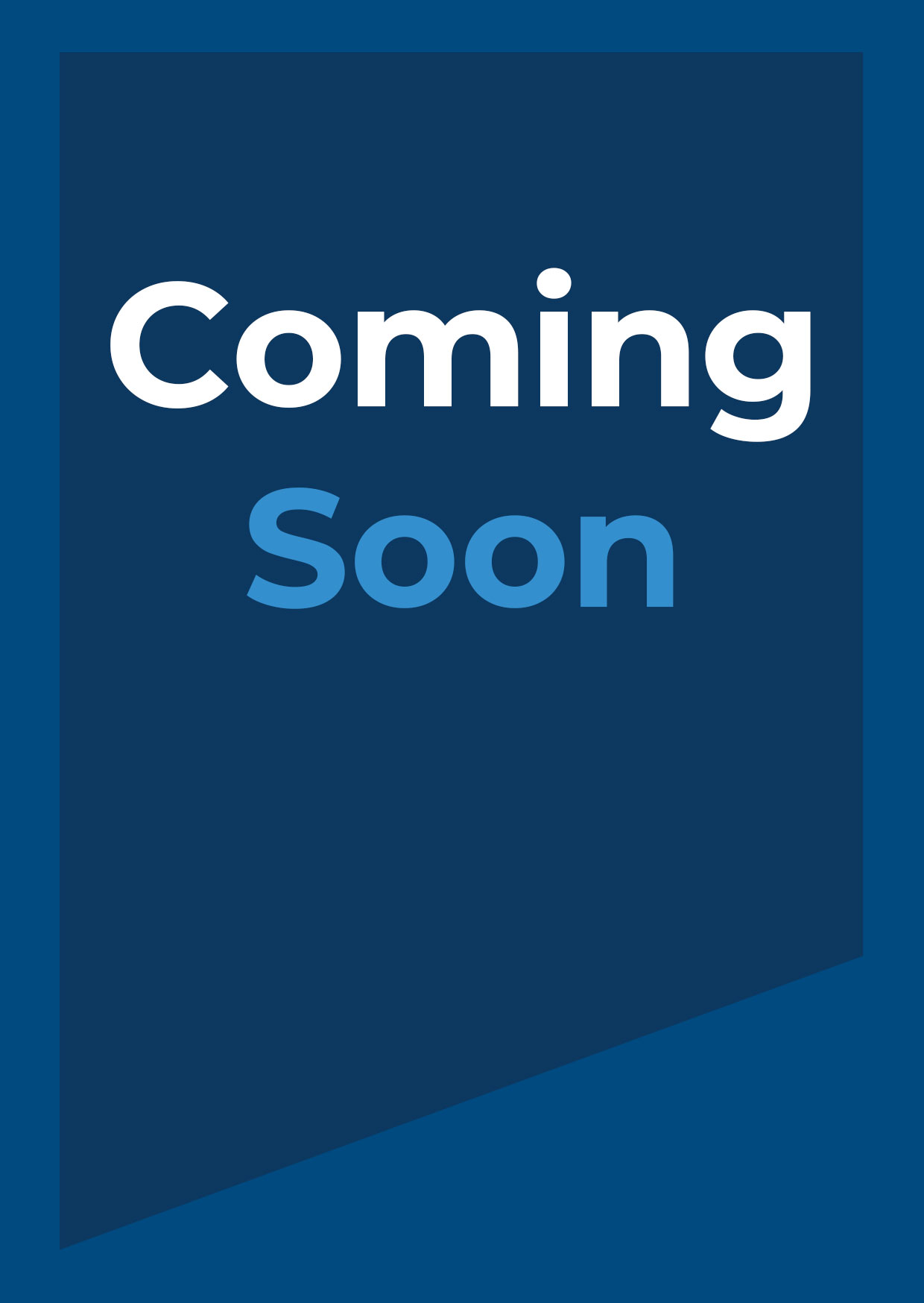 FEBRUARY 17, 2020
KNOWLEDGE MANAGEMENT PRACTITIONER CERTIFICATION COURSE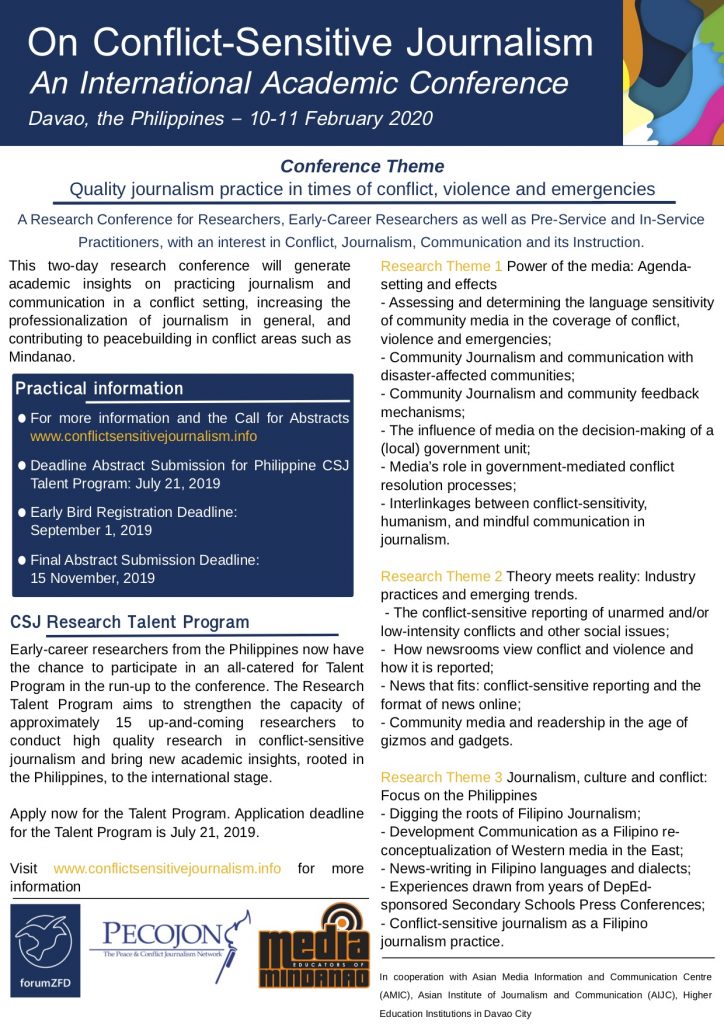 FEBRUARY 10-11, 2020
INTERNATIONAL ACADEMIC CONFERENCE ON CONFLICT-SENSITIVE JOURNALISM
Articles published in Volume 48, Number 2 (June 2021) of Media AsiaEditor's Note: These are the articles included in Volume 48, Number 2 (June 2021) of our peer reviewed journal Media Asia. The information is provided to guide researchers in properly citing these...
read more

What is AMIC?
The Asian Media Information and Communication Centre (AMIC) is an international, non-profit, non-government organization that serves as a regional research hub for media and communication issues. Based in Manila, Philippines, it was established in 1971 to encourage ethical and social responsibility of the media to support democratic access and participation in media development and production. AMIC also works to provide opportunities for empowerment of disadvantaged sectors in the communication/media environments in developing countries in Asia.
List of Institutional Members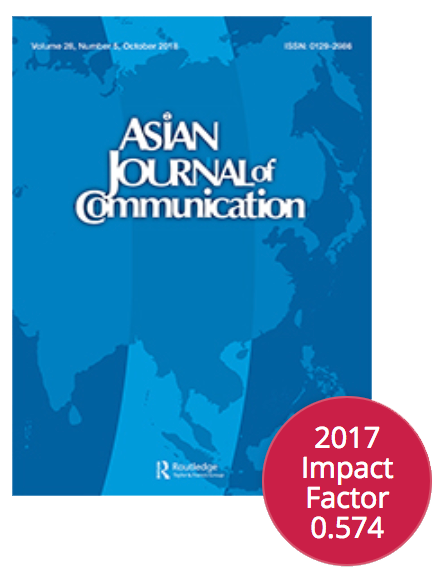 Asian Journal of Communication
Print ISSN: 0129-2986 Online ISSN: 1742-0911
Launched in 1990, Asian Journal of Communication (AJC) is a refereed international publication that provides a venue for high-quality communication scholarship with an Asian focus and perspectives from the region. We aim to highlight research on the systems and processes of communication in the Asia-Pacific region and among Asian communities around the world to a wide international audience. It publishes articles that report empirical studies, develop communication theory, and enhance research methodology.
AJC is accepted by and listed in the Social Science Citation Index (SSCI) published by Clarivate Analytics. The journal is housed editorially at the Wee Kim Wee School of Communication and Information at Nanyang Technological University in Singapore, jointly with the AMIC
Media Asia
Print ISSN: 0129-6612 Online ISSN: 2377-6277
Published since 1974, Media Asia is a scholarly journal that shares research-based findings and critical insights addressing contemporary media issues and communication challenges in Asia. The journal welcomes articles in either the social scientific or humanistic tradition and in any disciplinary orientation. Research articles are double-blind reviewed. In addition to publishing completed research, Media Asia also includes essays and opinion pieces for academics and practitioners to share ideas and help shape the agenda for communication scholarship, practice and policy.
Media Asia is a journal of the  Asian Media Information and Communication Centre (AMIC). It is housed editorially at Hong Kong Baptist University's Centre for Media and Communication Research.