Guru for decolonizing journ/com education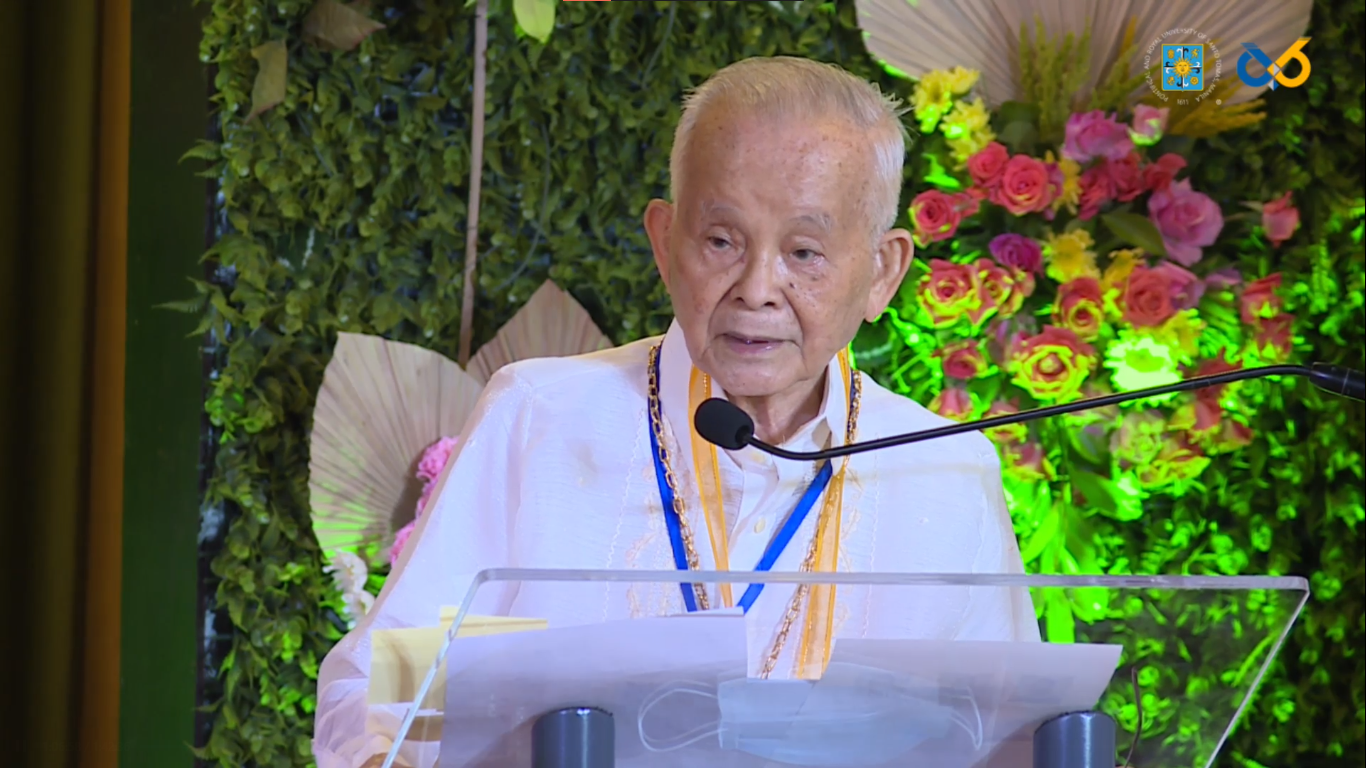 Philippine communication "guru" Dr. Crispin C. Maslog, the first Filipino journalist to acquire a doctorate in mass communication, has proposed a drastic revision of the way Philippine journalism has been taught and practised in the Philippines.
In a lecture to communication students and practitioners at the University of Santo Tomas, his alma mater, last December 10, Maslog said that the first Filipino journalists and journalism students were taught by the early American journalists to practice and teach journalism in the Philippines the American way.
American Journalism
"Go direct to the point—present the 5 Ws and 1 H. Who, what, where, when, why and how. Don't beat around the bush," the early American practitioners said.
Among them were the pioneers in Philippine journalism in English–American Carson Taylor of Manila Bulletin, the oldest English language newspaper in the Philippines, and Scotsman Robert McCullough Dick of the Philippines Free Press.
Among their first English journalism disciples were Teodoro M. Locsin Sr., Armando Malay, Ramon Roces, Max Soliven and Teodoro C. Benigno. The Manila Bulletin, Manila Times and Manila Chronicle led the way in early Philippine journalism.
The first Filipino communication scholars to the U.S. under the Fulbright-Smith Mundt, Rockefeller and Ford scholarship programs–including Maslog, Nora Quebral, Juan Jamias, Gloria Feliciano, Josefina Patron and Fr. Alberto Ampil, S.J.– were trained in English journalism and mass communication and returned to set up the first English mass com programs in the country.
The University of Santo Tomas established in 1936 a journalism major within its Faculty of Philosophy and Letters and taught English journalism with a vengeance, offering seven English journalism/writing courses in its undergraduate degree program alone. And the medium of instruction was English.
The tradition of English journalism was thus established in the post World War II years and Filipino students became disciples of European and American schools of communication.
American Indian and Filipino Communication
Maslog said it took his two-year experience teaching communication and living on an American Indian Reservation in Fort Yates, South Dakota, in 2008-2010 to discover that Philippine culture was different from white American culture, and Filipino ways of communication were different from the white man's ways.
There are more similarities between Filipino and American Indian culture and communication.
They share values such as strong family ties, respect for the elderly, humility, generosity, sense of gratitude, honor, humor, wisdom and love for education.
He also said the Native Americans have a unique style of oratory, which is indirect, non-confrontational, consensual, respectful and humble. This style resembles the traditional Filipino way of communication before the Westerners came to the Philippines.