AMIC SG participates in 2022 Global MIL Week Celebration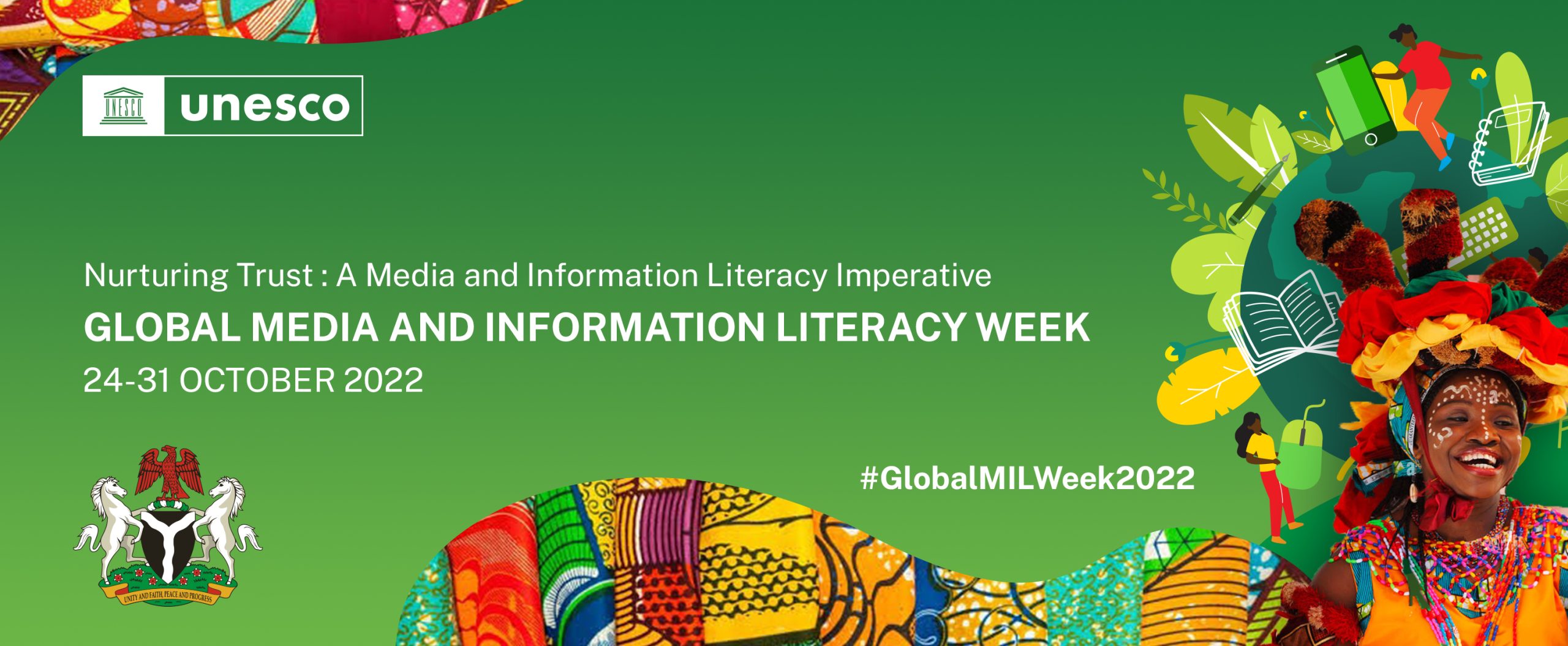 AMIC Secretary General Ramon R. Tuazon spoke in several global and regional events commemorating the 2022 Global Media and Information Literacy Week.
The celebration was from 24-31 October 2022 with the global theme, "Nurturing Trust: A Media and Information Literacy Imperative." The main commemorative events were held in Abuja, Nigeria. Additional commemorative events were held in November 2022.
Tuazon was the sole speaker in the session, "Media Audiences and Citizens" on 14 October 2022 on the Short-Term Programme on Media and Information Literacy for Trainers organized by the Indira Gandhi National Open University-UNESCO.
In his talk, Mr. Tuazon highlighted the communication rights of citizens, e.g., right to expression and information, right to privacy, and even the "right to be forgotten." He reminded the participants of the media responsibilities of citizens to protect and defend independent media, resist information disorder, and support community media.
As virtual panelist for the session on "Global Conversation with Teachers on Media and Information Literacy and Trust" held on 26 October, SG Tuazon recalled several creative and innovative strategies in MIL education in selected Asian countries. This session was part of several parallel sessions in Nigeria. 
Tuazon was panel chairperson and plenary speaker at the forum "Bridging Digital Divides and Empowering Digital Competencies in the Asia-Pacific" which was held on 7-8 November 2022 and convened by UNESCO Bangkok Office. He was chairman of the Parallel Session 6B: "Youth Engagement and Joint Efforts for MIL Education in Southeast Asian Countries." He presented the session overview and framework to guide the discussion of the parallel session.
Tuazon also reminded participants that digital literacy has been included as among the three main elements of Media and Information Literacy (MIL). The two others are media literacy and information literacy.
As plenary speaker for Plenary Session 07, "Policies and Approaches for Developing Media and Information  Literacy (MIL)," Tuazon gave a summary of MIL policy issues and options. In his presentation, he discussed the importance of public policies and the desired standards in public policymaking. He also noted that other sectors, e.g., business and industry, civil society, academe are also engaged in policymaking. He identified the different policy areas that these sectors should address.
According to Tuazon, while we recognize the overarching importance of MIL public policies, we should recognize the emerging dominating power and influence of the private sector especially transnational telecommunications companies.  Meanwhile, among the challenges in crafting MIL policies is the absence of baseline data on MIL competencies, which hinders the development of  informed, evidence-based policies and programs. 
SG Tuazon was one of the three resource persons for the "UNESCO Myanmar Education Webinar Series: Enhancing MIL and Digital Literacy Skills among the Teachers and Youths." The webinar was held on 09 December 2022. His presentations focused on the principles of MIL and the integration of MIL competencies in teaching learning activities and classroom practices.
SG Tuazon is co-author of the MIL Curriculum for Teachers (UNESCO, 2011) and its 2nd edition, Media and Information Literate Citizens: Think Critically, Click Wisely (UNESCO, 2021).