SG Tuazon receives Holy Angel University Laus Deo Semper Award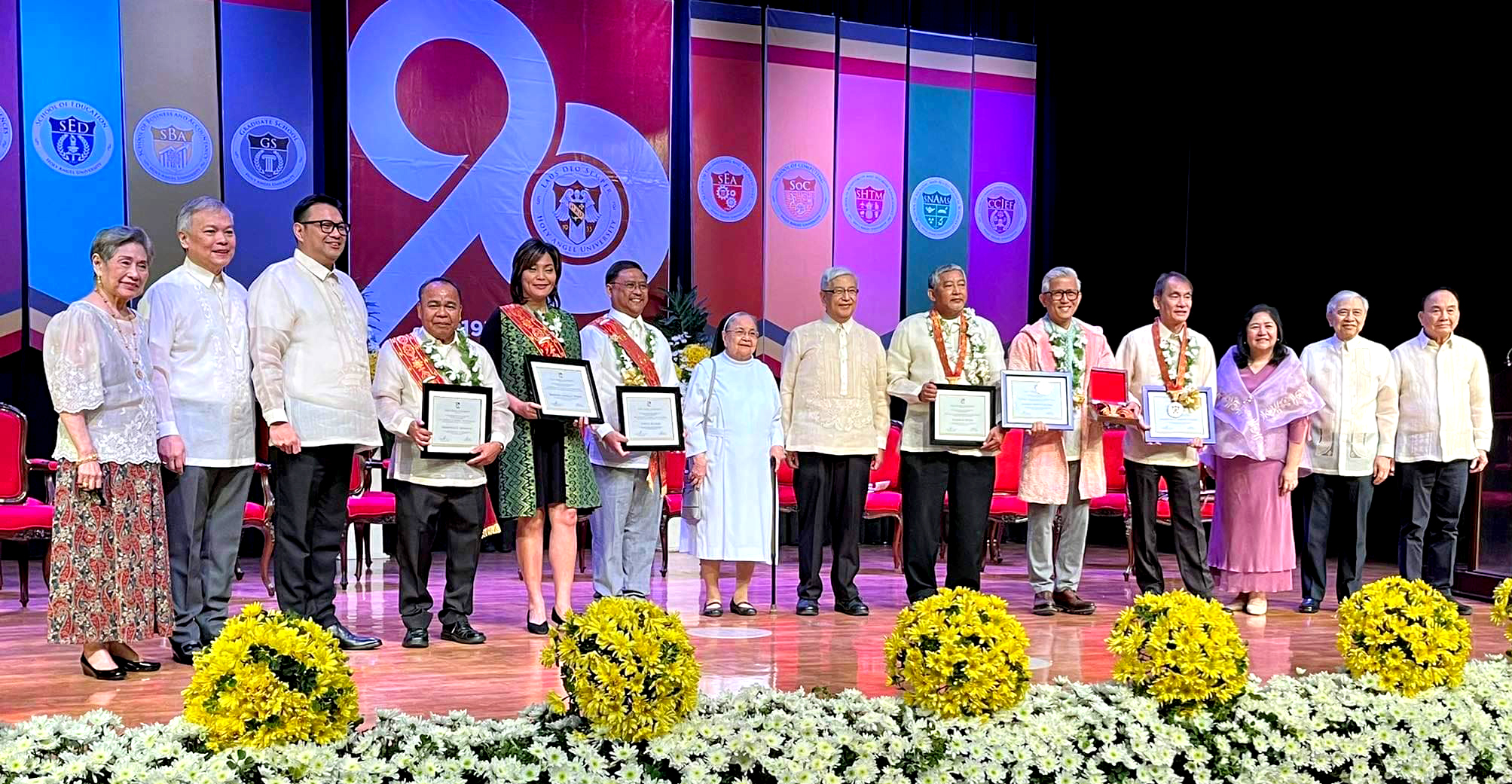 AMIC Secretary General Ramon R. Tuazon was conferred the Laus Deo Semper Award for Outstanding Community Service by the Holy Angel University (HAU) during its Founders Day Awards. The conferment was held on March 8, 2023 at the University Theater.
Named after the University motto, "Praise be to God Always," the Award is bestowed to an individual who has made outstanding contributions to community service and exemplified societal responsibility.
The Award acknowledged Mr. Tuazon's over 35 years' experience in communication and media works not only in the Philippines but in many other Asian countries such as Myanmar, Bhutan, Indonesia, and Lao PDR. His contributions were in the areas of freedom of expression, access to information, safety of journalists and media workers, and communication for development.
SG Tuazon is immediate past president of the Asian Institute of Journalism and Communication (AIJC). He is the chairman of the Commission on Higher Education (CHED) Technical Committee for Communication and a member of the CHED Technical Working Group for Graduate Education. He teaches at the HAU Graduate School.
In his acceptance speech, Mr. Tuazon reminded the audience that awards or recognitions is something we should not expect; but once given, "we can only regard it as a motivation to do more and to inspire others to replicate and hopefully even exceed our modest contributions to unburden others. Recognition should not be interpreted as how good you are but as a higher standard to measure your self-worth. "
The five other awardees are John C. De Leon for Outstanding Achievement by an Alumnus, Francisco G. Adviento for Outstanding Service to the University, Rhodora Angela F. Ferrer for Outstanding Contributions to Catholic Education by a Lay Person, Eusebio Z. Dizon for Outstanding Contribution to Kapampagan Research and Scholarship, and Ramon C. David for Outstanding Achievement in Kapampangan Culture and the Arts.