Nominations now open for 2022 AMIC Asia Communication Awards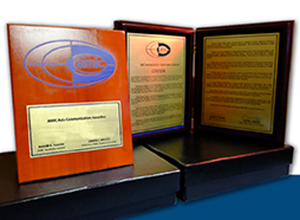 AMIC is pleased to announce that the 2022 AMIC Asia Communication Award is now open for nominations. Started in 2006, the Award recognizes outstanding achievements in Asian communication media.
The award categories are in the following areas: Truth in Journalism Award, Transformative Leadership Award, Teaching Hero Award, and Disruptive Inquiry (Communication Research).
Since its inception, the Award has been conferred to 22 communication scholars, educators, and practitioners. Previous winners include Who's Who in Asian Communication, e.g., Eddie C. Y. Kuo, Nora Quebral, Binod Agrawal, and Georgette Wang. The last two winners were Dasho Kinley Dorji (2020) and Wimal Dissanayake (2021). 
Nomination form is available at https://amic.asia/amic-communication-awards/. Nominators should send the accomplished form, together with a nomination letter to awards@amic.asia. The closing date for nomination is on 30 August 2022.