AMIC-UNESCO partnership promotes MIDL in Cambodia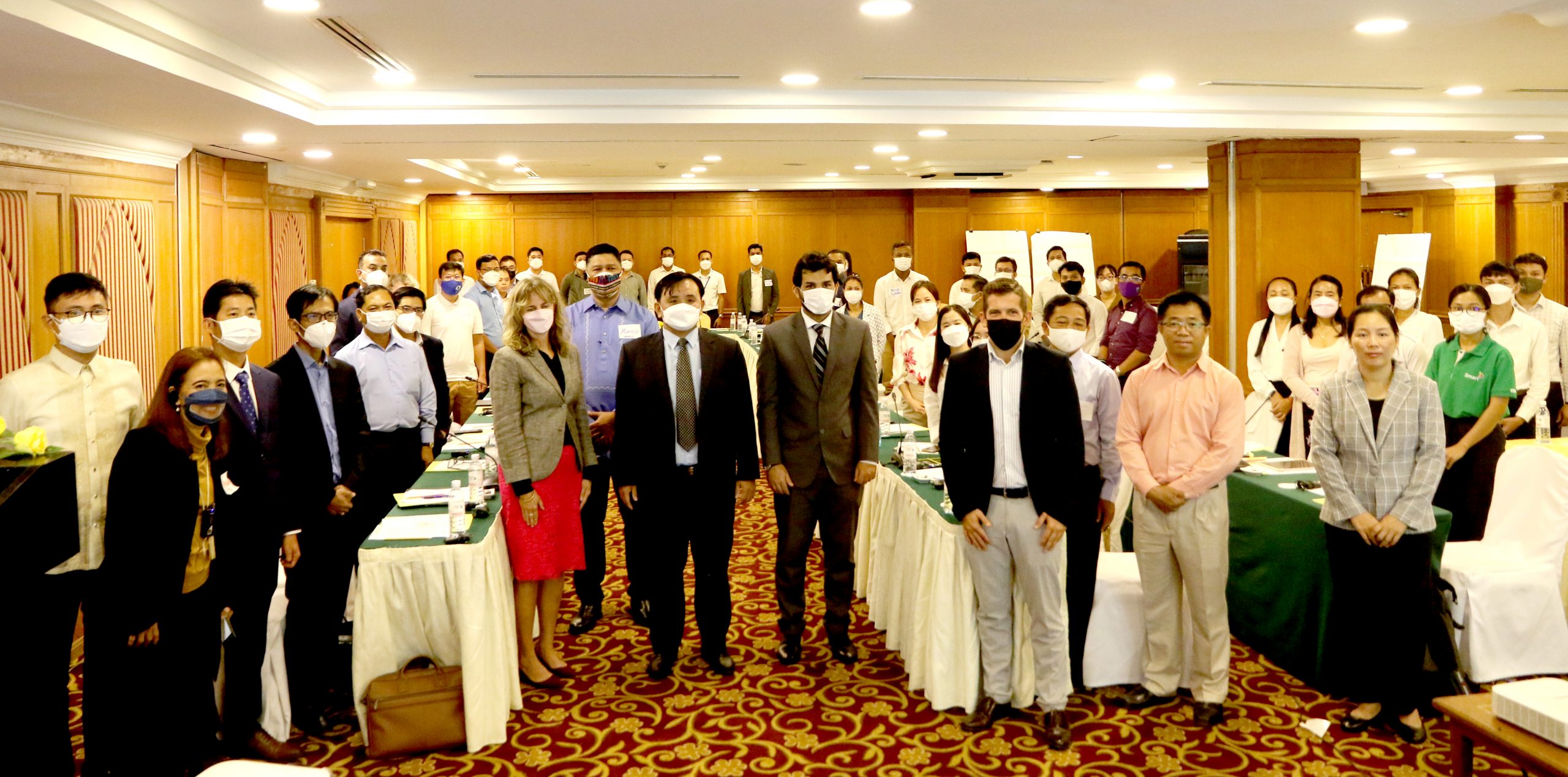 UNESCO Cambodia and the Ministry of Post and Telecommunications, together with their partners from AMIC, held a consultative workshop on MIDL for representatives from government and other sectors, in Phnom Penh last June 20-21.
The Asian Media Information and Communication Centre (AMIC) has partnered with UNESCO Phnom Penh to promote media, information and digital literacy (MIDL) in Cambodia. The project coincides with Cambodia's launching of its policy frameworks for a digital economy, society, and government spanning the years 2021 to 2035.
"MIL as an encompassing concept for various literacies, including digital literacy, is a set of key competencies that will enable Cambodian citizens to participate more actively and productively in discourses, enhance collaboration amidst diverse ideas and opinions, and assert the crucial role of legacy and social media in digital citizenship," said Marco Polo, MIL expert who heads the AMIC team for this project.
Joining Polo's team are Joeven Castro, a digital literacy expert; Imelda Samson, finance and administration lead; Fernando Academia Jr., research associate; and Ramon Tuazon, overall consultant and AMIC secretary-general. Two Cambodians Rachna Thim and Sourkea Heng serve as language writer-editor and translator, respectively.
Heading the UNESCO team, on the other hand, is Mikel Aguirre-Idiaquez, project officer, together with Bunleng Bheap, national consultant of the Communication and Information unit.
"The proposed MIDL competency framework will be our contribution to managing the challenges that beset media such as the phenomena of disinformation and the growing global Internet overregulation. Through this project, we hope that the stakeholders will realize the importance of and practice healthy and factual conversations," said Aguirre-Idiaquez.
AMIC provided technical support  in a two-day consultative workshop held by UNESCO and the  Cambodian Ministry of Post and Telecommunications (MPTC) in Phnom Penh on 20 and 21 June 2022.
According to the UNESCO Cambodia website, 41 representatives from all sectors of Cambodian society and Government contributed to the discussion and validation of the National Media, Information and Digital Literacy (MIDL) Competency Framework that is being developed by UNESCO and the Ministry.
The announcement said the workshop is the last step in an inclusive and participatory process started in 2021, which includes an analysis of the socio-political context of Cambodia through an extensive literature review and a rapid needs assessment survey among key institutions and sectors. 
The Framework will be used as basis "to build the capacities of Cambodian citizens to become media, information and digital literate."
The AMIC-UNESCO tandem collaborated with the Ministry of Post and Telecommunications (MPTC) led by His Excellency E Sophea, undersecretary of State and MPTC's project manager.
Fifty-seven (57) respondents from five sectors answered the rapid assessment instrument primarily based on UNESCO'S MIL concepts, Digital Literacy Global Framework, and the European Commission's Digital Competence for Citizens. Representatives from the government, civil society, academe, business, and the youth sectors participated in the study.
The project to be mainstreamed as MIDL for Cambodia aims to complement and support Cambodia's digitalization programs.
AMIC and UNESCO believe that the MIDL project is timely and appropriate, given that 79 percent of Cambodia's population had internet access in 2020, compared to 14 percent in 2014, according to the International Telecommunication Union.
This increasing internet penetration indicates the government and telecommunication companies' continuous investment in information and communications technology infrastructure and the citizens' growing appetite for digital interactions.
"Equipping stakeholders with a set of MIDL competencies will help them navigate the opportunities and challenges of a digital world," Polo stressed.
Results of the rapid assessment showed the respondents' focus on functional digital literacies such as learning digital tools for work productivity. They also identified disinformation as a high risk to healthy debate and decision-making.
AMIC-UNESCO's partnership, thus, aims to create a competency framework that will strengthen and expand current MIDL initiatives that civil society organizations started. It will also fill gaps in capacity-building programs, particularly on critical digital literacies such as understanding digital media's algorithms, artificial intelligence, and analytics.
The project's desk research, anchored on international standards, will also underscore the importance of promoting the reciprocal relationship between socio-economic development and human rights in a digital economy.
The MIDL project is supported by the Swedish International Development Cooperation Agency (SIDA).
For more information, contact: m.polo@amic.asia