The following are the newly appointed AMIC country representatives: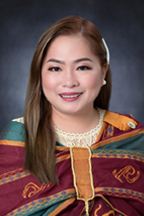 Christine Faith M. Avila
AMIC Country Representative for Philippines (Mindanao)
Dr. Christine Faith M. Avila is associate professor, Communication Program, Ateneo de Davao University. She graduated with a doctorate degree in Communication at the University of the Philippines Open University. A marketing communications practitioner, she has experience in managing external communications, such as advertising and public relations works for banking and hospitalities.
As a former practitioner and now educator, she has been handling professional subjects related to her profession such as Communication Theory, Integrated Marketing Communication, Knowledge Management, Virtual Communication and Communication Internship. She is also an active communication researcher presenting papers at local and international conferences.
She is one of the pioneering members and former president of the Media Educators of Mindanao from 2019 to 2021. She worked with the Commission of Higher Education as part of the Regional Quality Assessor Team (RQAT), checking and monitoring the educational standards of various curricula for their communication programs.
She served as the Public Information Officer and the Communication Discipline representative in the Council of Educators of Deans for Arts and Sciences (CEDAS) in Region XI from 2020 to 2022. Currently, she is the country representative for Mindanao at the Asian Media Communication Center (AMIC). More than an educator, she is a loving wife, a hands-on mom to two girls, and a life coach handling a network of women for 15 years and counting.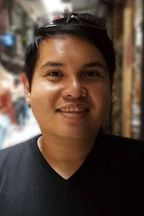 Dr. Earvin Charles Cabalquinto
AMIC Country Representative for Australia
Lecturer in Communication, School of Communication and Creative Arts (SCCA), Faculty of Arts and Education Member, Alfred Deakin Institute for Citizenship and Globalisation Honorary Visiting Fellow, Humanities Research Centre, Australian National University Research Affiliate, Centre of Excellence in Research on Ageing and Care (CoE AgeCare), University of Jyväskylä, Finland Social Media Editor, Asian Journal of Communication Editorial Board Member, International Journal of Cultural Studies.
Recent publications:
"Between existential mobility and intimacy 5.0: Translocal care in pandemic times", Media, Culture & Society "Without technology we'd be very stuck": Ageing migrants' differential (im)mobile practices during a lockdown, Media International Australia.
"Come on, put Viber, we can drink coffee together.": Performing (im)mobile intimacy in turbulent times among aging migrants, Communication, Culture & Critique
Care within or out of reach: Fantasies of care and connectivity in the time of the COVID-19 pandemic, Viral Loads: Anthropologies of urgency in the time of COVID-19.Migrant platformed subjectivity: Rethinking the mediation of transnational affective economies via digital connectivity services, International Journal of Cultural Studies.
For a full list of publications, visit my Academic website
Connect with me via Twitter
Deakin University
221 Burwood Hwy, Burwood VIC 3125
Phone: +61 3 924 46861
earvin.cabalquinto@deakin.edu.au
Deakin University CRICOS Provider
Code 001138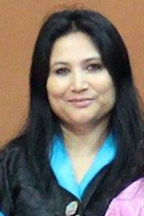 Pushpa Chhetri
AMIC Country Representative for Bhutan
Pushpa Chhetri is a social entrepreneur. She is a mother of two. She worked in Kuensel, the first and the only newspaper and now the only daily for 15 years.
She founded Bhutan Media and Communications Institute in 2011, the first private institute of its kind in Bhutan to contribute towards a professional development of Media and Communications Industry.
She was awarded Loden's best Entrepreneur Award in 2016. She measures success in terms of social service and impact rather than financial returns.
Today, BMCI provides short trainings and consultancy services. It is also International Certification of Digital Literacy (ICDL) Asia's local partner in Bhutan. ICDL is world's leading computer certification program.
She believes that women can play a significant role in the economic development of the country through social entrepreneurship.
She is also a Member of the Journalists' Association of Bhutan, Bhutan Association of Entrepreneurs and Bhutan Association of Women Entrepreneurs (BAOWE).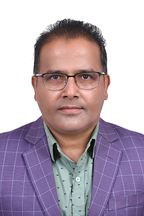 Mr. Laxman Datt Pant
AMIC Country Representative for Nepal
The Recipient of the "International Communication Excellence Award-2020," Mr. Laxman Datt Pant serves as the Chairperson of Media Action Nepal.  In February, 2022, Pant was elected as one of the three Co-Chairs of the Media Freedom Coalition-Consultative Network (MFC-CN). An Adjunct Professor of Media Ethics at the Tbilisi State University in Georgia, he taught development journalism at the University of Dhaka in Bangladesh (2008-2009) and various courses of media studies at  Kathmandu University in Nepal (2010-2018). In addition to delivering guest lectures in the reputed Universities across the world, Pant worked as the Coordinator for Future Communicators' Project, implemented by the School of Journalism of the Yunnan University, China (2019-2021).
A former UN Programme Specialist, Pant started his career as a journalist more than two decades ago and worked with numerous media institutions in different capacities ranging from a reporter to an editor.  Co-editor of the UNESCO research publication Supporting Safety of Journalists in Nepal: An Assessment Based on UNESCO's Safety Indicators- A Media Safety Landscape of Nepal (2016) , co-editor/lead researcher of the UNESCO/PMA study on Impact of COVID-19 on media freedom, journalist safety and media viability in Southeast Asia (2021), Pant also served as the Member of the Advisory Editorial Board/Author, IGI Global, USA for books titled "Combating Threats to Media Freedom and Journalist Safety (2020)" and "Discrimination, Gender Equality and Safety Risks in Journalism (2021)" .
A PhD Scholar in Media Ethics & Professionalism at the Infrastructure University, Malaysia, Pant holds extensive knowledge of the local, regional and international media environment.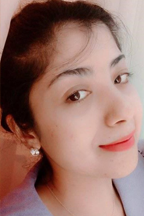 Dr. Sadia Jamil
AMIC Country Representative for United Arab Emirates and China
Dr. Sadia Jamil is an Assistant Professor at the School of International Communications, The University of Nottingham, Ningbo, China. She earned a PhD in Journalism (University of Queensland, Australia), a Master of Science in Media Management (University of Stirling, Scotland), and a M.A. in Mass Communication (University of Karachi). She has taught courses at the Khalifa University of Science and Technology, Abu Dhabi and in the past, at the University of Queensland, Australia.

Dr. Jamil is the Chair of the Journalism Research and Education Section of the International Association of Media & Communication Research (IAMCR). She is also the co-editor of IAMCR and Palgrave book series, the 'Global Transformations in Media and Communication Book Series'. 

Dr. Jamil is one of the Ambassadors of Digital Poverty Alliance (DPA). She sits in the editorial boards of five leading international journals in the areas of journalism, digital media, political communication, and media practices in the Middle East. She is serving as honorary advisor of Media Action Nepal as well.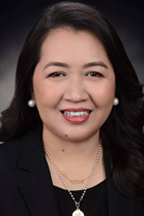 Rowena Capulong Reyes
AMIC Country Representative for Philippines
Rowena Capulong Reyes, PhD,  is Dean of the Institute of Arts and Sciences of Far Eastern University (FEU). Dr. Reyes holds the rank of professor at FEU, handling select communication and education courses on integrated marketing communication, community relations and social advocacy. Her scholarly work has covered spatial governance, associational life, social media, and marketing communication.
Prior to being appointed Dean, Reyes was FEU's Manager of Marketing and Communication from 2014 until May 2019.
Reyes was recently appointed as Asian Media Information and Communication Center (AMIC) Philippines country representative for Luzon and executive committee member  of Asia Pacific Communication Alliance (APCA). She is the Ex-Officio and  immediate past  president of the Philippine Association of Communication Educators (PACE). She previously held the same position at the Public Relations Educators Association of the Philippines (PREAP) and was the former Dean of the College of Liberal Arts and Sciences of Colegio de San Juan de Letran, where she served as the founding director of the Institute of Communication.
Outside of academia, Reyes is a member of the Metro Manila Film Festival (MMFF) Executive
Committee and is designated Chair of the MMFF's Education Committee. An accredited Public Relations counselor, Reyes is also a partner and managing director of 5 BC Integrated Marketing Communication.
Reyes holds a Ph.D. in Development Studies and a BA in Communication Arts from the University of Santo Tomas. She is also an alumna of the Asian Institute of Journalism and Communication, holding an MA in Communication Management.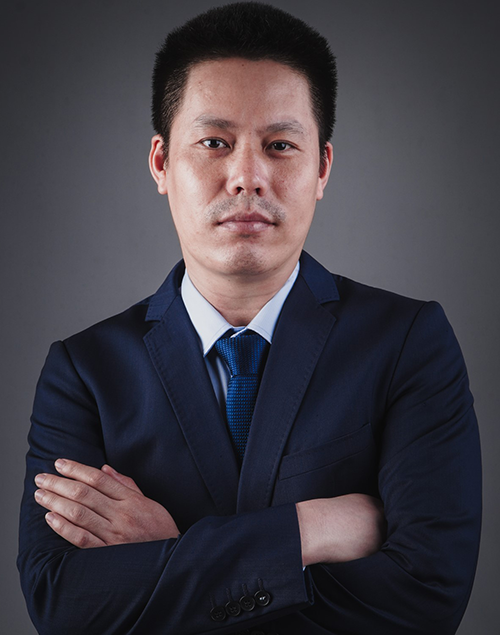 Dr. Vu Thanh Van
AMIC Country Representative for Vietnam
Senior lecturer and director of International Cooperation Department at the Academy of Journalism and Communication (AJC), Vietnam. Former management positions include secretary of AJC Council, deputy dean of International Relations Faculty and deputy director of Research Department at AJC.
His specialization is in journalism and political science. In 2020, he contributed a paper entitled "The New Media Landscape and Challenge for Policy Communication in Vietnam" to the 13th volume of Comparative Studies of Public Administration XIII (Local governance in the age of technological transformation and global uncertainty.)
In 2021, he published the manuscript "Public Trust in Government and Compliance with Policy during COVID-19 Pandemic: Empirical Evidence from Vietnam" in Public Organization Review and "The COVID-19 Pandemic and Human Rights Limitation: The Role of Trust and Communication in Vietnam, in Asian Review. Vol 34 (2).
In 2022, he co-published "Gratitude" in Journal of Marketing Theory and Practice.
He published a book entitled International Communications and co-wrote a book entitled Theory and Practice of Policy Communication. He also edited some publications, i.e. Policy communication: Vietnam and Korea's experiences (2017), Public Policy communication and social consensus (2018), Policy communication and public reception literacy (2019); Managing Information on Social Media in the Context of Information Explosion (2021); and Technology for Policy Communication in 4.0 Era (2022), among others.
He was Fulbright scholar to University of South Carolina (2007) for the study of US institutes; exchange lecturer to Stockholm University (2012); visiting lecturer to Hamburg University (2015) and Vienna University (2018). He was trained in public administration and new public management at Civil Services College and Management Development Institute of Singapore, and in journalism at the Academy of Journalism and Communication (Vietnam).
E-mail: vanvuajc@gmail.com