Media Asia marks 50th year in 2023
By Danilo Araña Arao
Editor, Media Asia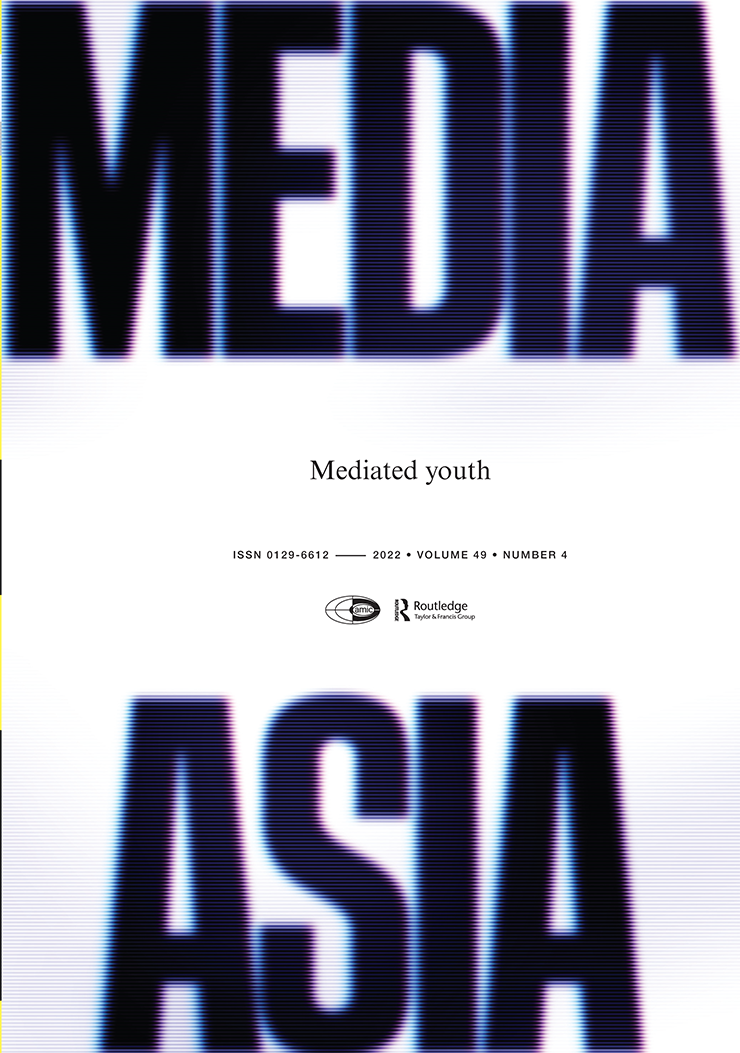 Volume 50 in 2023. Next year is an important milestone for Media Asia as the quarterly peer reviewed journal marks its golden anniversary.
As of this writing, there are 18 accepted manuscripts lined up for next year, 17 of which have already been published online under the journal's "online first" system. The editorial team has also planned the themes and sequencing of articles for the March and June 2023 issues and has started to line up articles for the September 2023 issue.
That the journal is publishing its issues ahead of schedule is due to the respectable turnaround time in handling manuscripts. Based on those included in Volume 49 (2022) and lined up in Volume 50 (2023), the average turnaround time from submission to online publication is 247.95 days for refereed Original Articles. As regards non-refereed Editorials, Commentaries and Reviews, it is pegged at 49.35 days.
Most submissions from 2020 to 2022 already have final editorial decisions (i.e., Accept, Reject, Withdrawn). There are only a few pending manuscripts submitted in 2020 (0.00%), 2021 (2.86%) and 2022 (13.43%). This means that only one out of every 10 submissions is currently being revised, edited or evaluated.
For manuscripts with final editorial decisions submitted so far from 2020 to 2022, the journal's acceptance rates are computed at 10.57% for refereed manuscripts and 41.97% for non-refereed ones.
Based on the full calendar year data, new manuscript submissions increased by 209.68% in 2020 and 191.67% in 2021 compared to the respective previous years. For the full calendar year of 2022, the number of submissions is projected to be the same as 2021 even if there were no new calls for papers in 2022.
As the journal marks its 50th year in 2023, the editorial board remains committed to further improving the journal's reputation globally.
The journal's editorial board is composed of nine women and three men who are based in nine locations in Asia, Europe and North America. At present, the Editor is Danilo Araña Arao (University of the Philippines Diliman, Philippines). The Associate Editors are Lisa Brooten (Southern Illinois University Carbondale, USA), Roselyn Du (California State University Fullerton, USA), Paromita Pain (University of Nevada Reno, USA), Ma. Theresa M. Rivera (Far Eastern University Manila, Philippines) and Nick Y. Zhang (Hong Kong Baptist University, Hong Kong). The members of the Editorial Advisory Board are Sarah Cardey (University of Reading, UK), Ataharul Chowdhury (University of Guelph, Canada), Minjeong Kim (Hankuk University of Foreign Studies, South Korea), Eunice Barbara C. Novio (Vongchavalitkul University, Thailand), Sheau-Wen Ong (Wenzhou-Kean University, China) and Deborah N. Simorangkir (Swiss German University, Indonesia).
Published since 1974, Media Asia is a peer reviewed quarterly journal that focuses on practices in journalism, advertising, public relations, entertainment and other aspects of media in Asia. It publishes relevant media-related studies in Asia like freedom, ethics, working conditions, ownership, campus press, community press, corporate media, alternative media, literacy, language and culture of impunity.