AMIC to host Talk ASAP – Asia-Africa & the Pacific Dialogue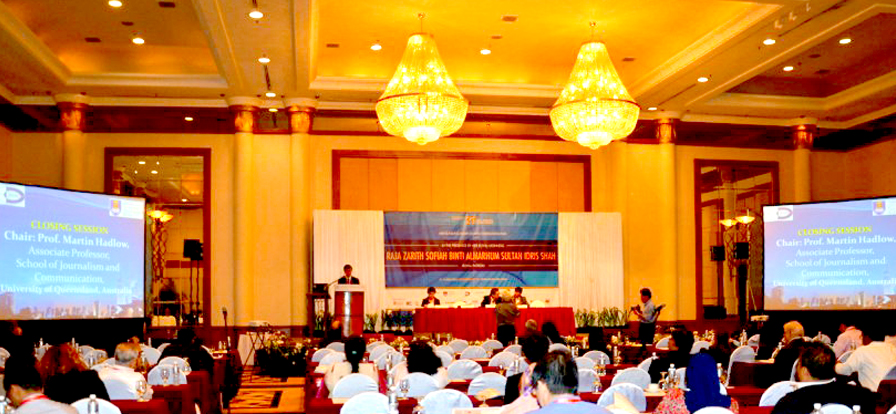 Asia and Africa experience many common media issues and concerns but there is no platform for sharing of lessons and experiences in addressing these issues.
To fill this gap, AMIC has adopted Talk ASAP – ASia-Africa & the Pacific Dialogue as its theme for the AMIC 29th Conference scheduled in 2023, said AMIC Secretary-General Ramon Tuazon.
He said countries in Africa and Asia-Pacific share many commonalities.
For example, many countries in both continents experience poverty amid bountiful human and natural resources. These countries have to address political and economic inequities.
At the same time, they share some common positive developments: expanding democratic space, women empowerment, and greater freedom of expression.
According to Statista (see report here), majority of the emerging and developing countries are from these two continents (i.e., 29 from Asia and 22 from Africa). As of 2020, the combined population of these two continents represent 77% of global population.
Talk ASAP is envisioned as a comprehensive AMIC program in cooperation with  Asian and African-based partners.  The 29th Conference will jump start the program. Other program components are the following: Offline/online forums (including seminars/webinars) and training courses, collaborative research and development, joint publications and exchange (e.g., online/offline books and journals), and faculty/scholars/students exchange.
According to Tuazon, the pioneering dialogue between the two continents was the 1955 Asian-African Conference popularly known as the Bandung Conference. 
To celebrate the 60th anniversary of the Bandung Conference, the Indonesian government hosted in 2015 a series of commemorative events, including the Asian-African Summit. Two related initiatives were the Africa-Asia  University Dialogue for Educational Development in 2004-2007 and the Africa-Asia Dialogue Network (AADN) held in November 2021. No forum was held to discuss common communication media issues.
The Annual Conference is AMICs flagship program. It features plenary and parallel sessions. It is hosted in rotation by countries across the Asia Pacific region. Recent conferences were held in Vietnam, Thailand, India, Philippines, and United Arab Emirates.
Over 500 resource persons and participants, mostly coming from Africa and Asia Pacific, attend the annual event. They come from the academic community, journalism/news media sector, other communication and ICT professions and government information offices.
Among the proposed topics for plenary and parallel sessions are the following: State of freedom of expression and of the press; safety and protection of journalists; priority areas for news reportage (e.g., poverty, corruption, sustainable development); journalism education: challenges, opportunities, and trends; mobilization of community media for civic engagement; media and information literacy for sustainable development and intercultural dialogue; and Communication for Development (C4D).
According to SG Tuazon, there will be simultaneous plenary and parallel sessions in Asia and Africa.
AMIC is currently negotiating with two higher education institutions from Asia and Africa as co-hosts.  UNESCO will be invited as lead partner. Africa is one of the two global priorities of UNESCO. The other priority is gender equality.
-30-