AMIC observes World Press Freedom Day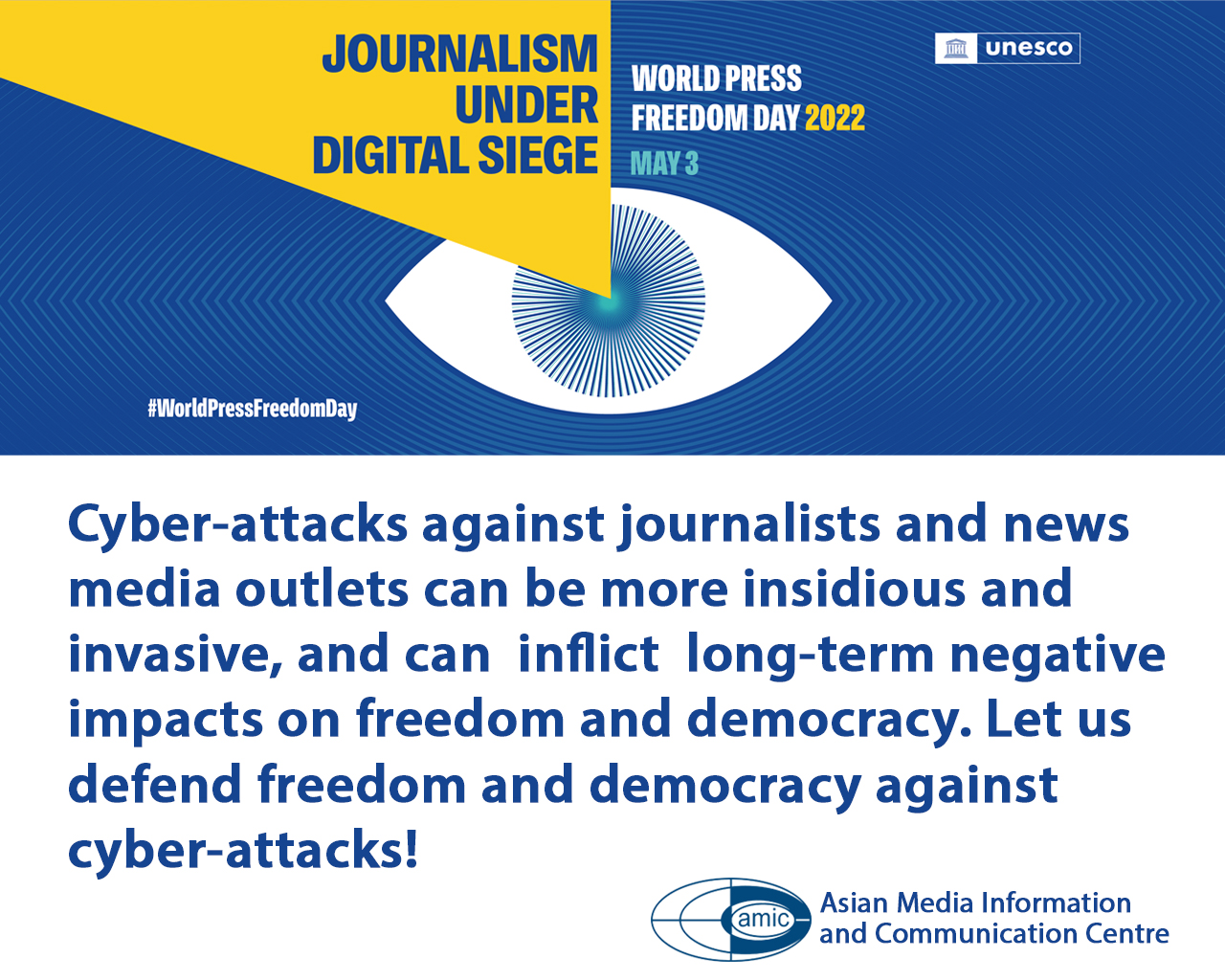 AMIC joined the global community in commemorating this year's World Press Freedom Day (WPFD) on 03 May 2022.
World Press Freedom Day (WPFD) was conceived in 1993 to remind people all over the world of the need to protect and defend press freedom at all times, especially in challenging times.
The theme of this year's commemoration is "Journalism under Digital Siege."  The objective is to spotlight the various ways by which advanced technology is being used in many countries to curtail press freedom.
Experiences from other countries reveal common forms of  cyber-attacks, including unlawful and targeted surveillance, cyber bullying (e.g., trolling), hacking, Distributed Denial of Service (DDOS), and internet shutdowns. 
The 2022 UNESCO WPFD Concept Note warns that surveillance operations undertaken by state and non-state actors can be more disproportionate, invasive, and longer lasting, without journalists being aware of them or being able to defend themselves. 
AMIC crafted and uploaded in AMIC Facebook and Instagram accounts five social media cards which highlighted the different cyber threats and attacks facing journalists and the need to continuously defend press freedom. AMIC also shared the social media cards to UNESCO headquarters in Paris, France.