AMIC LAUNCHES NEW WEB-SITE
The need for easier access to conference registration, news of AMIC activities and the purchase of AMIC publications has brought about significant structural design changes to AMIC's on-line presence.
The new web-site, which has been planned to capture the specific needs of AMIC members, also includes a secure payment function and is easy to navigate. The site went 'live' earlier this month and is available at www.amic.org.sg
While much of the information on the previous web-site has migrated to the new pages, AMIC members should log-in to check and update their personal details.
Delegates to AMIC's 2014 annual conference in Bangkok can also register on-line and pay their conference fees (when registration opens), while all visitors to the web-site can now purchase AMIC journals and other publications.
AMIC CONFERENCE 'CALL FOR PAPERS' UNDERWAY

Globally, the last decade has seen exponential growth in the use of mobile technologies and the Internet. From e-mail to e-governance, e-commerce to e-learning, Internet usage has changed the way Asia and the world communicates. The era of an e-Asia has dawned.
Under the conference theme Communicating in an e-Asia: values, technologies and challenges, the AMIC 23rd international conference, hosted by Chulalongkorn University in Bangkok (9th-12th July, 2014), invites scholars, students and practitioners to reflect on the changes in the way Asia communicates.
At the forefront of the electronic and digital revolution in Asia has been the mobile phone. The benefits of instant, intranational and trans-border communication have impacted upon almost every aspect of life, with mobile phones and the Internet providing new pathways for inter-personal communication, business and commercial enterprise, community development, educational opportunity, governance and democratic reform. Information and communication technologies (ICTs) are an enabling factor in supporting marginalized societies to more beneficially interact with a broader citizenry, while the convergence of computers, media and telecommunications has created new platforms for entrepreneurship, education and political inclusion.
However, the changes have also impacted on social conventions, language and the cultures of Asian communities. In a homogenized international 'knowledge society', where communication processes transcend national boundaries, the retention of traditional values and ways of life are increasingly challenged. 
The 'call for papers' is now open at www.amic.org.sg  Closing date for Abstracts: 4th April, 2014.
NOMINATIONS OPEN FOR TOP AMIC AWARD
Nominations are now being accepted for the AMIC Asia Communication Award 2014.
This prestigious annual Award recognizes outstanding achievement in one or several media and communication fields and categories. Individuals of all nationalities are eligible for the Award, which is given at the discretion of the AMIC Board of Directors. The Award will be presented at the 23rd AMIC international conference in Bangkok, Thailand (9th-12th July, 2014).
An individual will be honoured based on the impact that his or her work has had on Asian media and communication. The contribution can be focused on a single country within Asia, on a region in Asia, or on the whole of Asia. While the Awardee need not be from Asia, preference is accorded to regional actors. The award can be given in categories such as research activities, education, institution building and excellence in journalism.
Nominations close on the 31st May and more details are available at www.amic.org.sg
STUDY MADE OF MEKONG REGION BROADCASTING LAWS
The current situation of media regulation in the countries of the Mekong region of South-East Asia is highlighted in a new report from UNESCO.
Prepared by AMIC member, Dr. Murray Green, the report analyses present legislation in Cambodia, Lao PDR, Myanmar, Thailand and Vietnam and examines opportunities for the development of public service and community broadcasting.
The UNESCO document provides an updated reference for current initiatives in different media-related fields. It maps media legislation and regulation in the region and identifies the place of public service broadcasting and community media in each national media landscape. It also formulates the key challenges and addresses a set of general recommendations to international and regional organizations, donors, governments, advocacy groups, NGOs, training institutions and the broadcast industry.
The report's author, Dr. Murray Green, is a media development and legal policy adviser from Australia. His report is available on the UNESCO, Bangkok office web-site at www.unescobkk.org or download pdf here.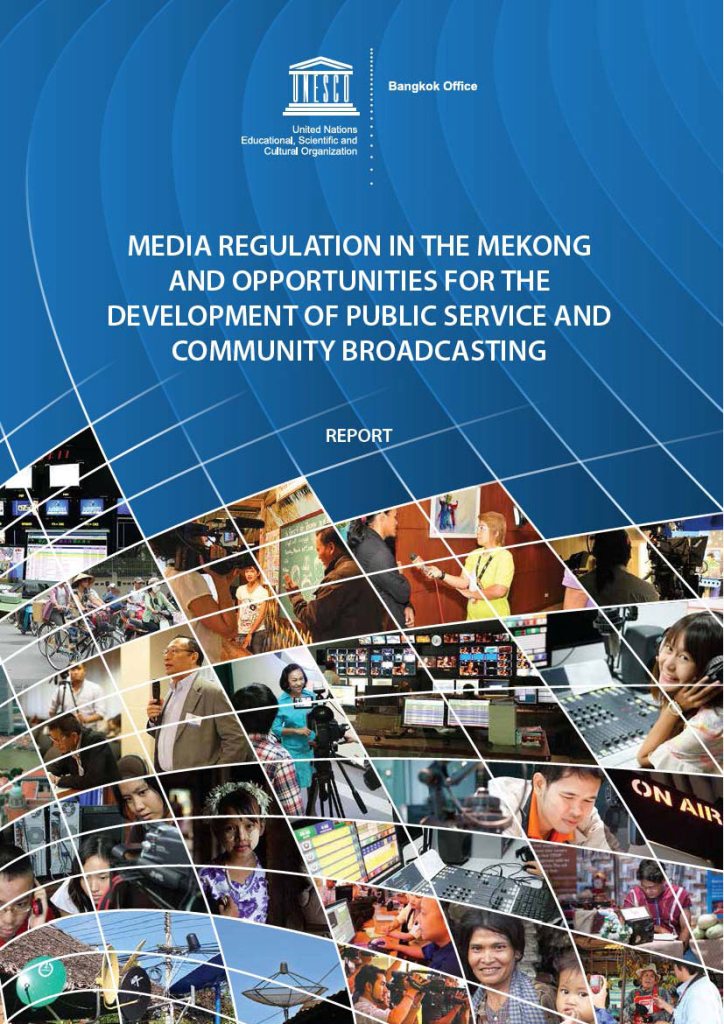 EMINENT COMMUNICATOR PASSES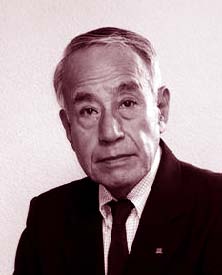 Former AMIC Executive Committee member and Country Representative for Japan, Mr. Mikio Suzuki, passed away earlier this month. He was 79 years of age.
Mr. Suzuki served on AMIC's highest decision-making body, then known as the Executive Committee, from 2002-2006 and also promoted AMIC's interests in Japan as Country Representative. He had a distinguished professional career with NHK (Japan Broadcasting Corporation) where he was a Board Director.  Mr. Suzuki also acted as the NHK Deputy Commissioner of the Head Office for Broadcasting and the Promotion Headquarters of Allied Enterprise Management.
In addition to his work with AMIC and NHK, Mr. Suzuki also served UNESCO as a Board Member of the National Federation of UNESCO Associations of Japan.
Current AMIC board Chairman, Mr. Arun Mahizhnan, said he was deeply saddened to hear of the loss. "Mr. Suzuki was a fine friend of AMIC" he said, "and it was an honour for me and our then colleagues to work with him as fellow Executive Committee members. We express our sincerest condolences to his family and friends."
ASIA'S DIGITAL TRANSFORMATIONS IN FOCUS
The rise of both the digital economy and social media in Asia are key themes of a major regional conference to be held in Australia.
The conference, Digital Transformations, Social Media Engagement and the Asian Century, is an initiative of the International Communication Association (ICA) and is to be held at the Queensland University of Technology in Brisbane (1st-3rd October 2014).
The growth of the digital economy has meant that 'born digital' firms, industries and practices are transforming media and communications industries and professions. At the same time, the rise of social media is rapidly changing a range of communication professions and practices, such as journalism, public relations, political communication and health communication, as well as the relationship of audiences to media content.  These changes come in the context of a shift in the balance of geo-economic power from the 'Atlantic Corridor' to the Asia-Pacific and is associated with the rise of Asian nations in the global economy. The implications of such a shift in terms of media and culture, political economy, and communication theory and scholarship are to be key areas of discussion at the conference.
Keynote speakers include Professor Peter Vorderer, ICA President-elect from the University of Mannheim, Germany, Professor Cynthia Stohl, UC Santa Barbara, USA, Professor Jack Linchuan Qiu, Chinese University of Hong Kong, Professor Mohan Dutta, National University of Singapore, and Professor Lance Bennett, University of Washington, USA.
The conference 'call for papers' and panel proposals is now open at http://icabrisbane2014.com/. The deadline is 22nd April, 2014.
MILESTONE FOR AMIC STAFF MEMBER
AMIC's longest-serving staff member, Ms Angie Chew, celebrated her 30th year with the organization in January.
Angie, who is AMIC's Publications Executive and responsible for the production and distribution of the organisation's journals and books, joined AMIC in January, 1984.
In recalling her years at AMIC, she said "Three decades have just passed by in the twinkling of an eye". Angie, a Singaporean, holds many Certificates and Diplomas from local educational institutions and is also a BA graduate from Monash University in Australia.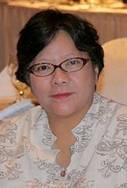 "Angie is a highly respected colleague with a wealth of experience and is well-known to all our AMIC members" said Secretary-General, Martin Hadlow, "especially those who attend our conferences and meet Angie at the AMIC book sales booth. We congratulate her on this remarkable career achievement and thank her for such dedicated service".
REMEMBER YOUR MEMBERSHIP!
Has it slipped your mind? Too busy with your daily activities?  Please take a moment to log-in to AMIC's new web-site and become a member of Asia's premier regional research and communication organization. If you are already a member, welcome back. 2014 fees are payable now at www.amic.org.sg
AMIC membership provides for a range of benefits and advantages, including discounted rates on AMIC publications, along with access to free on-line journals. It also enables academics and students to attend AMIC conferences and workshops at privileged registration fee rates.
We don't want you to miss all the advantages of being an AMIC member!