AMIC Board Welcomes Country Reps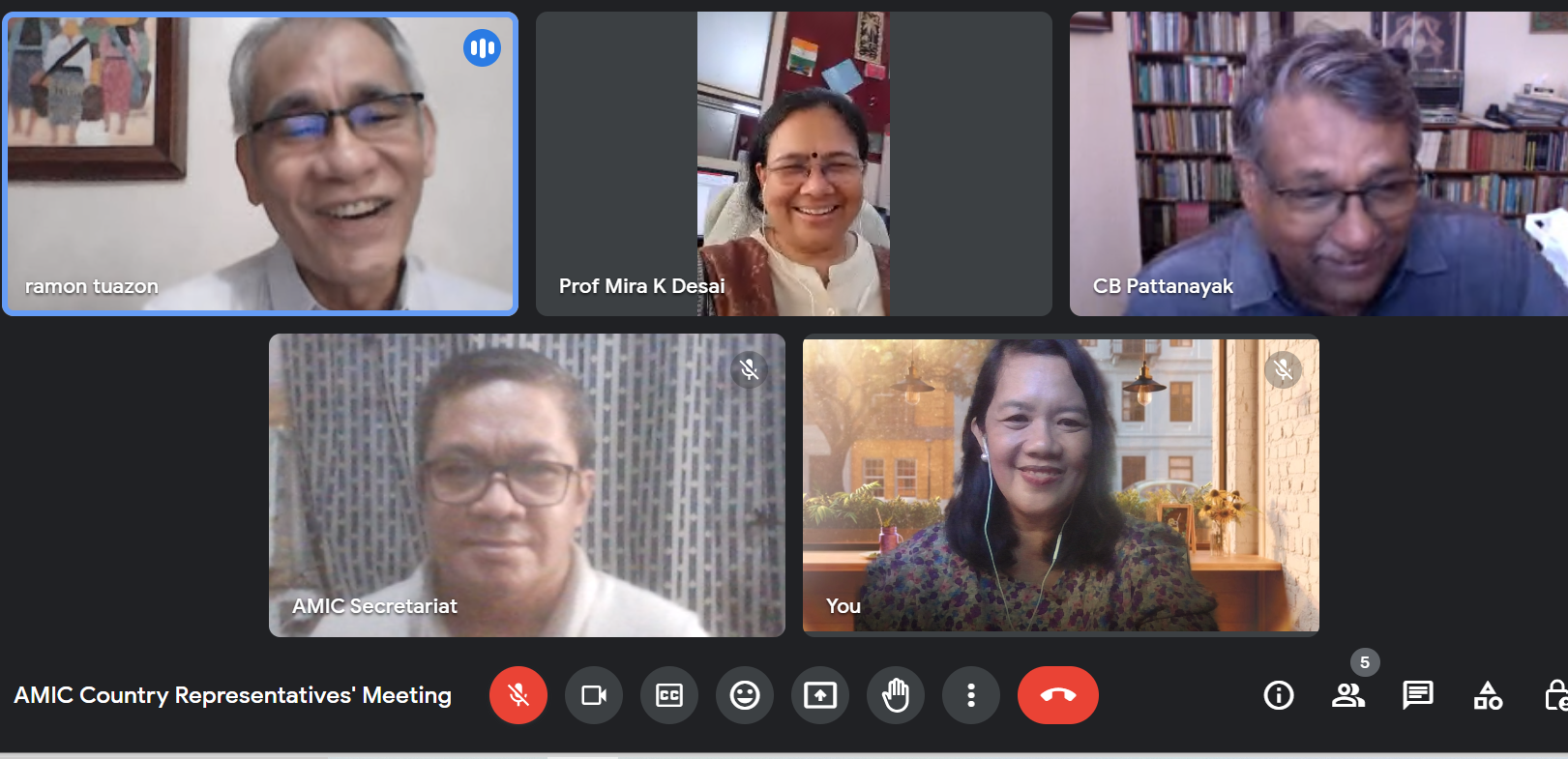 To actively engage country representatives in ongoing and future programs and projects, AMIC held two separate meetings with country representatives on 10 and 17 June 2023.
On 10 June 2023, AMIC Board of Directors Chairperson Crispin C. Maslog welcomed country representatives and encouraged them to be involved in activities such as the AMIC Awards, webinars, book publishing, etc. He invited the country representatives to attend this year's  29th AMIC Annual Conference in Bandung, Indonesia, which is co-hosted by  Universitas Padjadjaran (UNPAD) and Far Eastern University (FEU).
Guests during the 10 June meeting were Dadang Rahmat Hidayat, Dean of UNPAD's School of Communication) and Ari Agung Prastowo, Public Relations Studies-Faculty of Communications, who is member of the conference planning committee.
During the two meetings, AMIC Secretary General Ramon R. Tuazon presented AMIC accomplishments in 2022 and the programs/projects for  2024. Among them are a book on Communication Research Methods and Tools: The Asian Perspective, the AMIC Asia Communication Award for Young Leaders, the AMIC Communication Excellence Awards (ACE) which recognizes communication campaigns and tools that significantly contribute to the attainment of social good in the Asia Pacific region, and the AMIC Centers of Excellence which recognizes outstanding initiatives in  Agriculture Communication, Science Communication, Health Communication, Community Media, and Gender and Communication.
AMIC Acting Deputy Secretary General Ma. Sophia Varlez gave an update on the preparations for the 29th AMIC Annual Conference with the theme, TALK ASAP: Africa-Asia Pacific Dialogue on Communication Issues. This is scheduled on 28-30 September 2023. Ms. Varlez encouraged the country representatives to campaign for more abstract submissions and for participation in the conference. She reported that there are seven plenary and 17 parallel sessions. A number of keynote and plenary speakers have already confirmed including Dr. Maslog, Dr. Yoshitaka Miike, Dr. Molefi Kete Asante, Dr. John Lent, Dr. Hermin Indah Wahyuni, Prof. Dr. Atwar Badjari, Dr. Ronny Adhikarya, Dr. Mor Seck, Prof. Alf Nilsen, Prof. Dr. Eni Maryani, Laxman Datt Pant, and Prof. Danilo A. Arao.
During the meetings, SG Tuazon announced that the AMIC Secretariat will invite country representatives and members from underrepresented Asian countries from Central Asia, Northern Asia, and Western Asia. A quarterly meeting is also envisioned to serve as a platform for sharing of country or institutional programs by the country representatives.