AMIC mission, goals, direction revisited at BoM meeting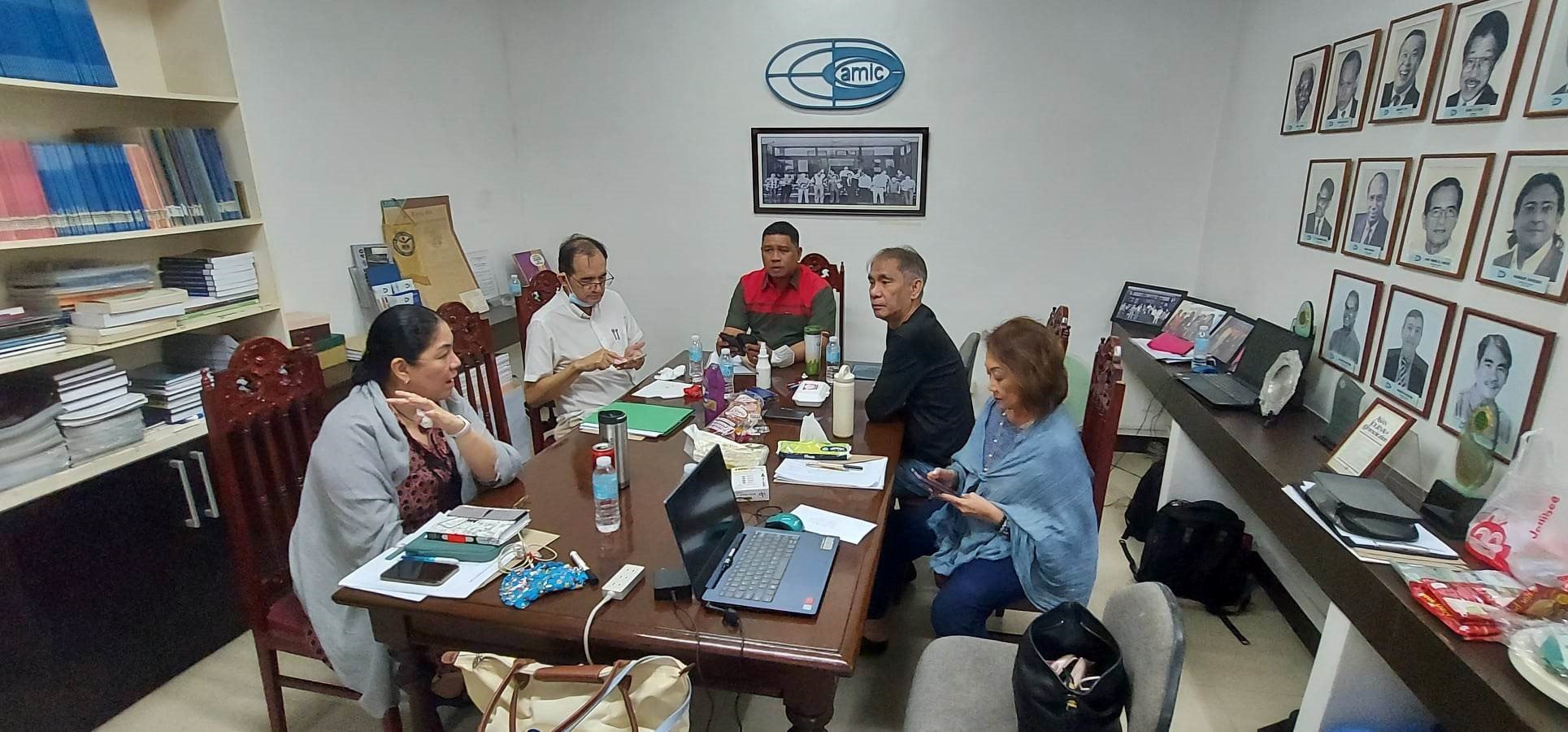 The Board of Management of AMIC recently held its Strategic Planning session to revisit goals and priorities, and chart major directions for the international non-government organization focusing on communication and media development.
The planning session was led by BoM Chairperson Jose Maria G. Carlos, with BoM members Olivia Celeste M. Villafuerte, Maria Margarita Alvina Acosta, PhD, and Marco Polo, and Secretary-General Ramon R. Tuazon attending.
The BoM first reviewed AMIC's vision statement and expressed the need to make it more Asia-centric, forward-looking, and facilitative especially in terms of learning resource exchange within and outside the Asia Pacific Region.
In addition, the BoM also proposed to better align AMIC's mission statement to encourage greater dialogue among academe, industry, government, and civil society while developing communication theories and models reflecting Asia Pacific cultures and perspectives.
The BoM also tackled ways and means to ensure the sustainability of AMIC, make the organizational structure more responsive particularly to its primary clientele, and explore partnerships in planning and managing future programs and projects including AMIC Communication Excellence Award, AMIC Youth Leadership Award, AMIC Centers of Excellence, and Accreditation of Communication Schools Using Asian Parameters. (END)